Introducing vFun! VALOFE's new platform website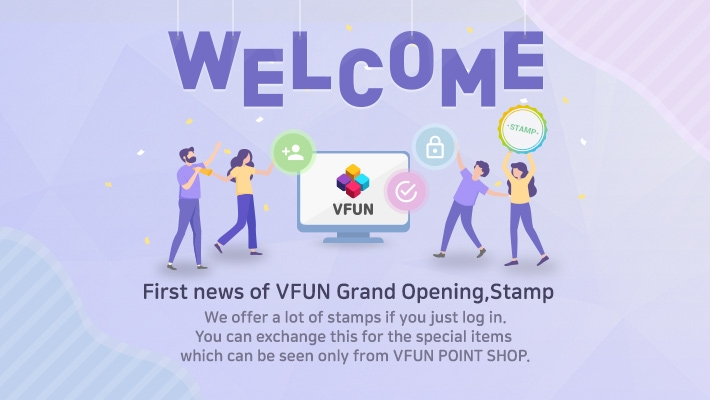 Atlantica Online is finally published to the official VALOFE platform website, VFUN!

VFUN link: https://vfun.valofe.com/?service_code=vfun

NA: https://vfun.valofe.com/game/more?idx=8

EU: https://vfun.valofe.com/game/more?idx=7



VFUN is a fancy new website where players browse VALOFE games with ease!

The webpage can be viewed in other languages such as Korean, Taiwanese, Turkish, French or German!

Other than convenience, VFUN rewards its players by granting them STAMPS!

Stamps are obtained when players complete certain missions

Stamps can be used to all VALOFE games that are in VFUN.

(ex. Stamps obtained from Combat Arms or Lost Saga can be used for Atlantica Rewards)
Stamp Mission link: https://vfun.valofe.com/stamp

Atlantica Online VFUN Mission List






Once 40 Stamps are collected, it can be exchanged for points which are used to redeem for exclusive rewards!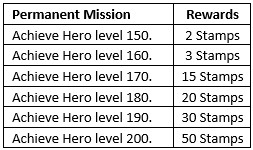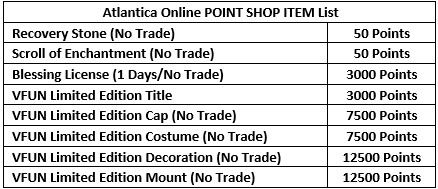 VFUN Point Shop link: https://vfun.valofe.com/stamp/shop

There will be more updates coming to VFUN such as friend lists and better rewards! So stay tuned and complete those missions!

-Disclaimer-

Rewards redeemed from Atlantica Online NA Point shop can't be claimed to Atlantica Online EU and vice versa.

VFUN Points/Stamps are not refundable.