Spooky Halloween Event: Warning Notice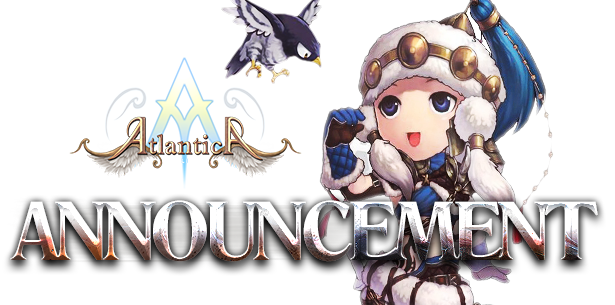 [English]

Greetings Atlantians,

We would like to inform everyone that we've received reports regarding a bug exploit involving the Spooky Ghost Town boss room and are aware of the inconvenience this has caused for many.

Fortunately, our developers fixed the issue and it has been applied in-game.

For the players involved in the bug exploitation, disregarding players who have reported and also recreated the bug in the process, will receive certain penalties.

Thank you always for your continuous support and we apologize for the inconvenience.

Regards,

Atlantica Operations Team



[Chinese]

亚特兰蒂斯人们,你们好

我们想通知大家,我们已收到有关涉及阴森鬼城Boss房间的漏洞利用报告,并意识到这给许多人造成了不便。

幸运的是,我们的开发人员解决了这个问题,并且已经在游戏中修复了。

参与利用漏洞的玩家,无论是在此过程中报告并重现漏洞的玩家,都将受到一定的处罚。

感谢您一直以来的支持,给您带来的不便,我们深表歉意。

问候,

《王者世界》运营团队



[Portuguese]

Saudações Atlantes,

Gostaríamos de informar a todos que recebemos relatórios sobre uma exploração de bug envolvendo a Sala do Chefe da Cidade Fantasma Assustadora e estamos cientes da inconveniência que isso causou a muitos.

Felizmente, nossos desenvolvedores corrigiram o problema e foi aplicado no jogo.

Para os jogadores envolvidos na exploração do bug, desconsiderando os jogadores que relataram e também recriaram o bug no processo, receberão certas penalidades.

Obrigado sempre por seu apoio contínuo e pedimos desculpas pelo transtorno.

Cumprimentos,

Equipe de Operações Atlantica



[Spanish]

Saludos Atlantianos,

Nos gustaría informarles a todos que hemos recibido informes sobre un error que involucra a la sala del jefe del Pueblo Fantasma Espeluznante y somos conscientes de los inconvenientes que esto ha causado para muchos.

Afortunadamente, nuestros desarrolladores solucionaron el problema y a sido aplicado en el juego.

Para los jugadores involucrados en explotar el error, ignorando a los jugadores que han informado y también recreado el error en el proceso, recibirán ciertas penalizaciones.

Gracias siempre por su continuo apoyo y nos disculpamos por las molestias.

Saludos,

Equipo de operaciones de Atlantica.