Patch Notes – August 24, 2022
Greetings Atlantians!

Welcome to another patch content breakdown for 461810! In today's patch, Traveling Theater has finished cleaning up their mess. Traitor Capitano departs to another region for their next performance.

This patch will also be introducing a new dungeon along with some new dungeon exclusive drops! New materials, titles, and secondary weapons; and It seems an unlikely pair will also be making a splash today!

This and more here on today's patch content breakdown!

Please refer to the details below: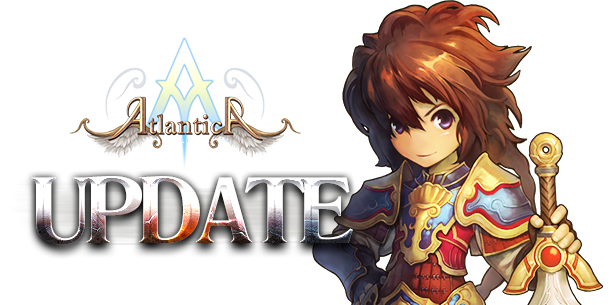 - Server Refresh

- Dungeon

: [NEW] SAE's Live Concert Hall

: New monsters with dungeon exclusive drops

: New exchange NPC - Concert Hall Vendor

: New materials added – Pen and Torn Paper

"Introducing a new Indi dungeon: Sae's Live Concert Hall! Encounter monkey assassins, battle through wild concert goers and face the overwhelming rock bands. Obtain dungeon exclusive drops to craft new gear and bolster your team's musical talents!"

- Secondary Weapon

: [NEW] Aurorae Music Sheet (7 to 30 Days)

: [NEW] Fantasy Music Sheet

: [NEW] Poor Score

- Titles

: [NEW] Title: Maestro

: [NEW] Title: Trainee

"Head on over to Sae's Live Concert Hall, located near the Snow Mountain and there you will find the concert hall's entrance. Speak to the Concert Hall Vendor to see what concert merch she has in store.

Need to buy tickets? Exchange your Symbol of Glories over to Battlefield K.D to obtain the dungeon's entrance. "

- Mercenary Skin

: [NEW] Naruk: Beach Buddies Skin (Druid)

"Naruk becomes attuned with the beach, of course his bear is also dressed for the occasion. Embrace the summer heat with Naruk's Beach Buddies Skin!"

- End of Traveling Theater 2022 (Part 2)

: Traitor Capitano exchange NPC leaves

: Disabled Dell'arte's Party Invitation entrance

"Traitor Capitano finishes his cleanup and departs to another region for their next performance. Atlantians can no longer activate Dell'arte's Party Invitation when using the ticket. Tune in till the next performance of Traveling Theater!"

- Pre-load September AO Day 2022

: Buffs activate on the 1st week of September

- Beach Buddies Package

: Obtain Druid and his trusty bear's new outfit along with a bundle of Merc. Skin Enhancement Stones!