Patch Notes - April 12, 2023
Greetings Atlantians!

Welcome to another patch content breakdown for version 461960! This April, the cherry blossoms are in full bloom! Join us as we kick off with the Cherry Blossom Festival, Bingo Events and the Forest Wanderer themed set!

This and more here in today's patch notes!

Please refer to the details below: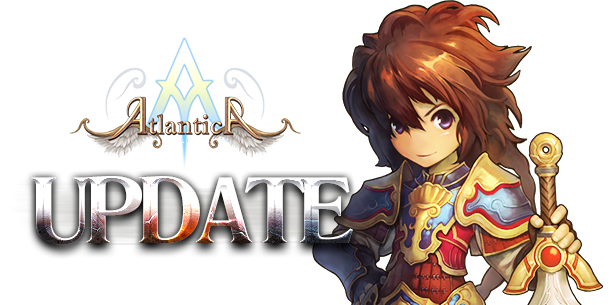 - Server Refresh

- Outfit

: [NEW] Forest Wanderer's Outfit

: [NEW] Deep Forest Wanderer's Outfit

- Decoration

: [NEW] Wilted Leaf Decoration

: [NEW] Green Leaf Decoration

- Mount

: [NEW] Warm Spring Aura

: [NEW] Bright Spring Aura

- Collection

: [NEW] Deep Forest Wanderer's Raiment

"Become an explorer of the deep woods, dedicating oneself to the preservation of all flora and fauna! Deep Forest Wanderer's scout all corners of the woodlands alerting locals of any danger and potential forest hazards!"

- End of St. Patrick's 2023 (Part 1)

: Deleted event monsters from locations

: Quest NPC Abigail leaves Rome Gate

: Exchange NPC Green Foody remains in Rome Gate and Event Locations

: Disabled St. Patrick's Hourly Rewards

"St. Patrick's Day finally concludes without a hitch! Green Foody thanks the many Atlantians for thwarting the plans of the mischievous green fairies!

Abigail returns home after a month's worth of watching out for the tricky green monsters. Resting until the next St. Patrick's Day returns. Green Foody on the other hand will be staying to help clean up all you Pot of Gold Tokens and Leprecoins! "
- Start of Cherry Blossom Festival 2023

: [NEW] Quest NPC Nohime

: [NEW] Shop NPC Momotaro

: [NEW] Cherry Blossom Rewards

: Cherry Blossom material event crafting

"The Cherry Blossom Festival has begun! Nohime and Momotaro collaborated to organize this year's festival filled with sweets, treats and cherry blossom themed souvenirs!

Help out Nohime in shaping up the festival's ninja guards who are tasked to protect the festival from danger!

Gather enough bouquets and obtain the event limited Forest Wanderer's Set and the new title 'Over Flowers!'"
- April Bingo Event

: Goddess Lea returns in Rome Plaza

: Bingo Missions activated

"Goddess Lea returns with a series of tasks to countless Atlantians! Speak to Goddess Lea over at Rome's Fountain to find out what she requires."

- Deep Forest Wanderer's Random Box

: Obtain the Deep Forest Wanderer's Outfit Set along with essential items!

: Comes in Outfit, Mount and Decoration random boxes
- Pity System

: Pity System has been added to the following boxes

: ACA-Funny Random Box

: Gleeful Funny Decoration and Costume Random Box

: Blooming Flower Basket
- Celestial Hunter

: Parting Shot – trigger rate reduced from 40% to 20%