Patch Notes - May 24, 2023
Greetings Atlantians!

Welcome to another patch content breakdown for version 461990! We're closing in on the end of May but it is not without rounding up this month with a series of minor fixes, adjustments and an introduction to this month's newest individual dungeon!

Momotaro has finally finished packing up and will be taking his leave in today's update. He thanks the many Atlantians that helped him gather bouquets, and as such, the remaining Cherry Blossoms and Cherry Blossom Bouquets will also be gone after the update.

Much, much, more here in today's patch notes!

Please refer to the details below: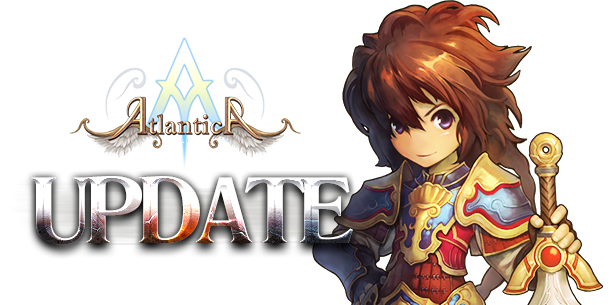 - Server Refresh
- Merc. Skin

: [NEW] Grim Reaper: Toy Soldier
- Puzzle Piece

: [NEW] Grim Reaper Nutcracker Pack

"A new and fresh new look on a once deathly looking Lich! Take a gander at Grim Reaper as a Toy Soldier!? Collect your enemies' souls and crack as many of their nuts (what?) as Lich enters the fray as the playful yet terrifying Toy Soldier!"
- Individual Dungeon

: [NEW] Back Alley
- Key

: [NEW] Back Alley Gate Key
- Misc.

: [NEW] Vengeful Catalyst

: [NEW] Shadow Energy
- Weapon

: [NEW] Shadow Blade

: [NEW] Natasha's Shadow Blade
- Collection

: [NEW] Shadow Blades

"Natasha wasn't just some mercenary recruited from out of the blue. She often works alone, especially on covert operations. On one fateful night, she was the killing blow to one of the most notorious organizations known in the chilly lands of Moscow, the Shadow Gang!

Re-enact one of Natasha's greatest feats and enter the moonlit Back Alley where the Shadow Gang raided a humble town!"



- End of Cherry Blossom Festival Part II

: Momotaro removed from Rome

: Cherry Blossoms , Cherry Blossom Bouquets and Cherry Blossom Festival Tickets are removed

"Momotaro now departs from Rome and with him, a cart of all the Cherry Blossom Bouquets that were gathered during the festival.

Both his shop , cherry blossoms and bouquets will be removed once the update is completed."
- Mouth of Abyss

: Malignant Shard – Drop rate adjustment

"The outworld beasts have hoarded more crystals than before! These beasts will be dropping more Malignant Shards than usual; reports Sorel."
- Pre-loaded Special AO Day June 2023 Setting

: Activation starts at 25th of May
- Monthly Exploration June 2023 Setting



- Grim Reaper Nutcracker Pack

"Obtain Grim Reaper's Toy Soldier skin along with essential items and mercenary skin enhancement stones!"
- Frozen Abyss

: Can now obtain Monster Info
- Accessory Stats - added Enemy Instruments, Power Saws and Fists Damage Mod

: Corrupted Dragon Necklace

: Lord's Ring of Honor

: Lord's Ring of Authority

- Fixed an issue where the Spanish translation for the Tatami Dungeon quest line appeared as numbers
- Fixed an issue where the 4-set Bonus for Moonlight Wizard and Arch Paladin's set was a cut off text

: Changed to Increase Max Number of Active Units +1 at the start of Battle (Round 1) - (Limited to Normal Battles)