Patch Notes - October 18, 2018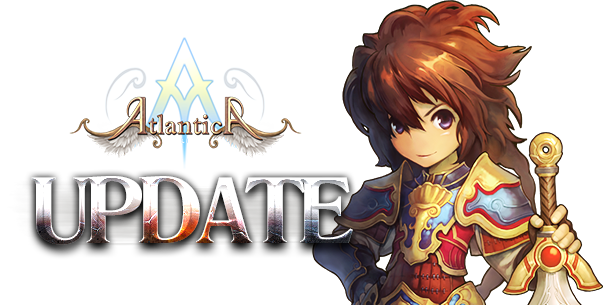 Greetings Atlantians!
Here comes the Patch Note for the updates today October 18, 2018!

Please refer to the details below.
▷ Update Details

- Server Refresh
▷ EVENTS

- Halloween Event

: Normal Accessories drop more often from Elizabeth.

: You can exchange Halloween accessories for 2000x Pumpkin Bombs.

: Event Boss key drop rate increased.
▷ BUG FIXES

- Updated Collection book to include other unlisted mounts and decorations.
▷ UPDATE

- Olympus Tower: Floor XVI and XVII added!

: Defeat powerful monsters and get awesome rewards!

- New loading images added

: Halloween event / Olympus Tower loading image was added into the game.



▷ ITEM MALL

- Autumn Random Box added

: Exclusive mounts and decorations available for the whole season!

- Mid-month Sale

: Promos and discounts for a limited time! Check out the item mall!
Thank you!

Atlantica Operations Team