Patch Notes - December 6, 2018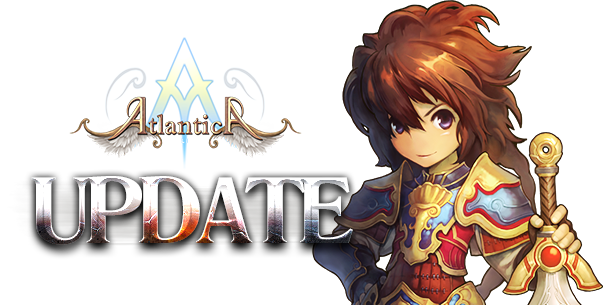 Greetings Atlantians!

Here comes the Patch Note for the updates today December 06, 2018!
▷ Update Details

- Server Refresh

- New UI changes

- Secondary Password changes

: Newly created accounts can't use consecutive(1234) or repeated(1111) digits for their 2nd password.

- Dragon Lair

: Dragon Lair Box contents changed, contents will be announced on a separate announcement.
▷ EVENT

- Thanksgiving Event ends

: All event related items will be removed.
- Christmas Event

: Visit Holy Town at Northern Europe, get the entrance ticket after an hour of login.

: Limited edition titles, mounts, costumes and mercenary skins are available during the event period.
▷ ITEM MALL

- Christmas Boxes are now available!

: Get the exclusive 2018 Christmas Packages at the item mall!
▷ Mercenary Changes

- Ninetails

: Skill: Foxfire - Damage and are of effect changed.

: Skill: Spiritual Focus - changed skill from active to passive.