Patch Notes - March 14, 2019 [St. Patrick's Day Event and Spring Random Box V2]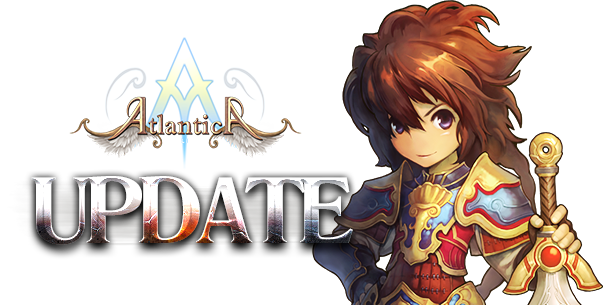 Greetings Atlantians!

Here comes the Patch Note for the updates today March 14, 2019!

Please refer to the details below
▷ Update Details

-Server Refresh

-Exion is now Tradable

-Infused Evil Equipment Box can now be seen in Market
▷ Event

- St. Patrick's Event - Look out for monsters in green spawning on different areas, these will drop Lucky Clovers, needed to exchange items to Green Foody(Rome)

- Collect Paint Puzzle Pieces to get various rewards and everyone will have a chance to get Mysterious Paint!

- Check Out Merchant Acong for various mounts and to upgrade them to their rare versions!
▷ Item Mall

- Added Spring Random Box V2

: Get your hands to exclusive mounts! Each box will have a chance to get a Selection box which allows you to choose a mount, decoration or costume of your liking!

: This box also has DOUBLE CHANCE! For every 10th opening of this box, you will have the item doubled in quantity!
▷ Future Changes

- Mount Skill level adjustment

: To maintain standards for recent AO updates for all regions, all mounts will have a maximum skill level of 50.

: Dragon Tyrant, Exion and Incarnation of Christmas Archangel will be affected with these changes

: This will be applied on the next server update
▷ Bug Fix

-Magnificent sporty backpack and Ordinary sporty backpack skills are now working again.
Thank you very much!
Regards,

Atlantica Team