Patch Notes - April 25, 2019 [Atlantica Online Day and Premium WHITE Package]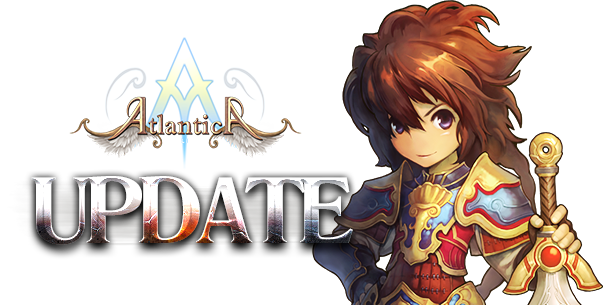 Greetings Atlantians!

Here comes the Patch Note for the updates today April 25, 2019!

Please refer to the details below
▷ Update Details

- Server Refresh
▷ Event

- Event Item: Pure Easter Egg will be allowed to be opened with the "Open-all" function
- Atlantica Day (April 27-28)

: Settings have been applied for this weekend! Enjoy Atlantica Day!
▷ Item Mall

- Premium White Package
: Contains


WHITE PACKAGE 30D/No Trade


Double EXP DAILY Acquisition Scroll 30D/No Trade

: Every Day you will receive 2 pieces of Double EXP license 30min/No trade

: Effect - Increase experience gained from combat wins by 200%


NEO ACA-II Search Robot License 30D/No Trade


- Atlantica Day Sale!

: Enjoy awesome deals from April 25th to May 2nd!
▷ Bug Fix

- Hippolyte Skills

Queens Command

: Modify the skill to increase MHR instead of Crit

Arrow of Curse

: Effect is now properly working



- Exion and Skate Board Magic Skill

: Reverted to Ver. 460920 changes
Thank you very much!
Regards,

Atlantica Team