Summer is coming, take a break and have a vacation in the world of Atlantica. These summers are full of surprises, gather your friends and experience different in-game event. Have a relaxing gameplay together and try the new Sizzling Summer Box V2. The chances of having your favorite items are high, don't miss it.



Sizzling Summer Box Content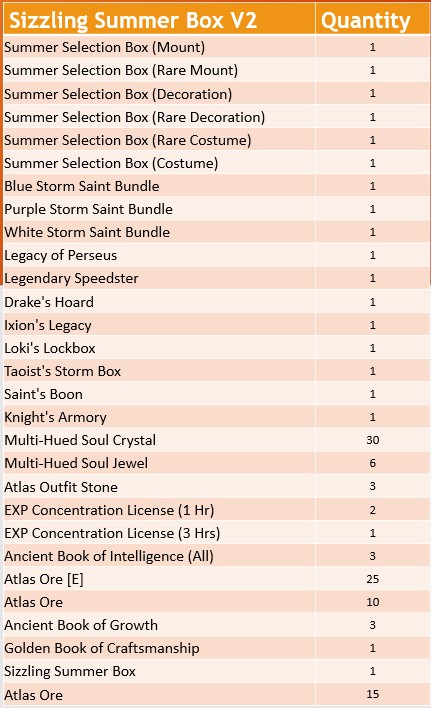 What are you waiting for, visit Item Mall now!