September 3, 2020 Patch Notes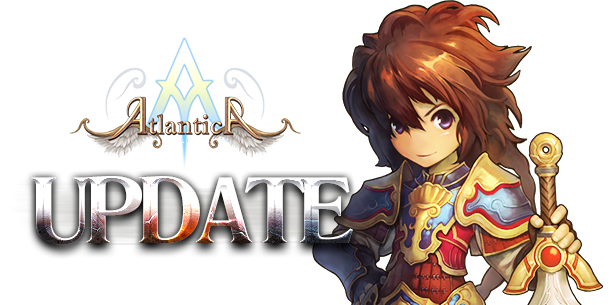 Greetings Atlantians!

Here comes the new update content breakdown for September 3, 2020!

Today's patch notes we'll be tackling a certain dungeon that'll make you truly return to the age of the warring states era

and a returning event, a rather TWISTED event, with some goodies to grab!

We will also feature new updates for pvp and some fixes.

Please refer to the details below:

■Update Details

- Server Refresh

- New Individual Dungeon

: Warring Dynasty Dungeon

http://at.valofe.com/news/detail/4/639

"Relive and witness some of the fearsome warriors of the warring states era's greatest fights!

Enter the Warring Dynasty Dungeon today and come out as one of the dynasty's greatest warriors, or maybe the dynasty's new God General?"

- New Colosseum League Participation Rewards

- Added New Necklace

: Corrupted Dragon Necklace

: Added as PVP reward

■ Event

- Twisted Bran Castle

: After 2 years, The return of the malicious castle is back.

: added New Rewards

http://at.valofe.com/news/detail/4/640

"The eerie dungeon returns! Battle corrupted soldiers, maniacal jesters, scheming magicians, battle-maidens riddled with bloodlust and ... grandfather clocks?

Enter the Twisted Bran Castle where bountiful rewards await you for every victory you secure. However, be wary of the floor's menacing leaders. From the Rock Beast of the 1st, the Lady of the 2nd, to the Crazed Lord who governs the 3rd!

What is this?! Merchant Acong has found some goodies that he's willing to trade for your Twisted Bran spoils? Head over to our buddy the Merchant Acong to see what he has in store."

■Fixes

- Blazewheel mount fix when Celestial Hunter using it.

"Public Advisory: We highly advise to NOT look backward while driving forward! Thank you."