Patch Notes - September 30, 2021
Greetings Atlantians!
Welcome to another patch content breakdown for version 461590!

The siege of the Twisted Bran Castle has finally ended, the army of the night has been banished and the remaining lackeys have retreated back to the castle! Sorel Andersen is thankful for those who participated in protecting and saving Europe from such a nightmare.
On another note, it's that time of the year again where one's worries can be drowned by a good time! It's time to celebrate Oktoberfest! Merchant Acong will be offering Fresh Pretzels, Festival Beer and Ginger Heart Cookie Necklaces for everyone! The little merchant also has more goodies to offer! Though one wonders what else is in store? This and more, for today's patch update!

Bottoms up Atlantians!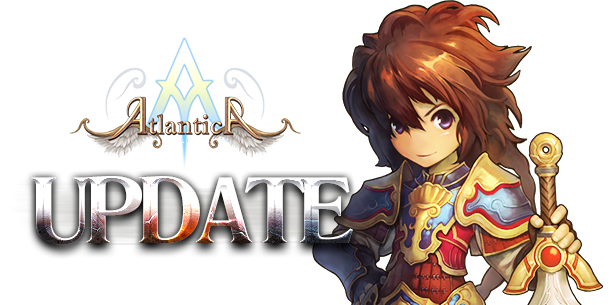 - Server Refresh

- End of Twisted Bran Castle Event
"The siege on the Twisted Bran Castle has finally ended. Europe rejoices as the land has been saved from the nightmares that it spawned. Thus, Sorel Andersen moves out to explore once again to look out for any suspected danger."
- Start of Oktoberfest Event

: Merchant Acong Shop Updated - Added Oktoberfest Shop Tab

: Oktoberfest Tokens now drops from any monster

: Hourly Giveaway
- 1st Hour - Oktoberfest Tokens 15x

- 2nd Hour - Spring Stamp 5x

- 3rd Hour - GM Event Token 5x

- 4th Hour - Oktoberfest Tokens 75x
"Get Oktoberfest Tokens by just being around the festival and earn more by defeating any monster in the land! Merchant Acong is offering Fresh Pretzels, Festival Beer, Ginger Heart Cookie Necklaces and some festive goodies for everyone! Be sure to drink responsibly."
- Preload October Monthly Exploration

"The Monthly Exploration for the month of October is here! Be sure to participate each day to get wonderful goodies that will help you on your adventure."
- Preload AO Day Settings

: Oct 1 to 7
"As part of a worldwide proclamation, Atlantica Day is now going to be celebrated for the first few days of the month! Tune in for further details!"

- Exia Ornament Wing Decoration

: Fixed an issue where the item is missing an icon