Patch Notes – May 26, 2022
Greetings Atlantians!

Welcome to another patch content breakdown for 461750! Today's patch will tackle new arrivals, certain fixes and adjustments, and a continuation of Fisherman Acong's fishing event!

Moonlight Wizard Set pieces now become obtainable and a special box from Katsy herself!

This and more here on today's patch content breakdown!

Please refer to the details below: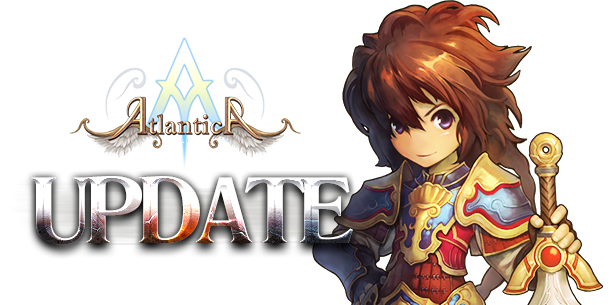 - Server Refresh

- Boxes

: [NEW] Katsy Spring Treat

: [NEW] Wizard's Stave Box

: [NEW] Moonlight Costume Box

"The Moonlight Wizard's set-pieces now obtainable through the Item Mall along with Katsy's Spring Surprise containing spring-themed sets!"

- Mercenary Skin

: [NEW] Sylvie: Military

"Become a commander of the field with Sylvie's Military skin! With an ornate red and white suit, she takes command of the battle and bombards her foes head-on!

End of Easter Event 2022 (Phase 2)

: Removed Exchange NPC Token Collector

: Removed Easter Event Materials

- Heart of Fisherman Event 2022

: New Exchange Reward – Hainan Island's Gift Box

"Fisherman Acong adds a new gift box to his exchange shop! Rumors from visitors tells of a box that is full of gleaming Star Stones! Head on over to Hainan Island and find Fisherman Acong's exchange shop to find out more."

- New Monthly Top-Up Packages

: Regalia of the Lustrous Moon

"A school of wizardry that harnesses the power of the cosmos!"

- Pre-loaded June AO Day Settings

- Pre-loaded July to September Monthly Exploration Rewards

: [NEW] Katsy Spring Treat

"Katsy's spring-filled gift containing Spring Themed sets now available through Katsy Spring Treat Box!"

: [NEW] Wizard's Stave Box

"Carry the Wizard's Stave decoration and other essentials with the Wizard's Stave Box!"

: [NEW] Moonlight Costume Box

"Obtain the Moonlight Wizard's Outfit and other essentials with the Moonlight Costume Box!"

- Shortcut Keys

: Changed input of certain shortcuts – Now prompts on Key UP

: Affected Functions: (Inventory, End Game Menu, World Map, Help)

- Sylvie: Phoenix Skin

: Fixed an issue where the skin gets blocked by a menu when inside 'MyHome'

- Moonlight Wizard Set Effect

: Fixed an error where a description for the 3 sets is applied but the set stat is not in effect

- Floating Mounts vs. Player Names

: Player's Names placement now adjusts to floating mounts (i.e Heart Balloon Mounts)

- AOA Mercenary Rebalancing

: The following have been adjusted for AOA:

: [BUFF] Dark Archer – Increased damage for Multi Arrow

: [NERF] Christine – Steady Stance buff effects lowered

: [BUFF] Janissary – Shooting Stance buff effects increased, Mercenary Stats increased

: [BUFF] Grim Reaper – Mercenary Stats increased