Patch Notes – June 23, 2022
Greetings Atlantians!

Welcome to another patch content breakdown for 461770! Today's patch will focus on new arrivals, event updates, UI changes, and other adjustments. Fisherman Acong will also be heading out of town in search of new fish to catch, as such his shop will now be closing today.

This and more here on today's patch content breakdown!

Please refer to the details below: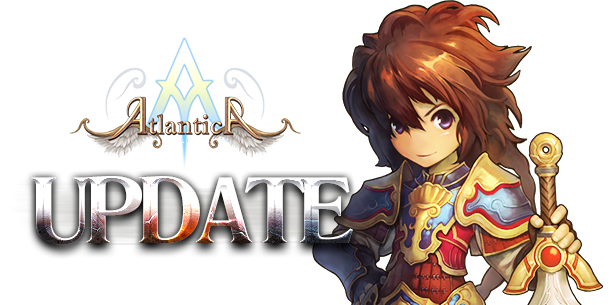 - Server Refresh

- Mercenary Skin

: [NEW] Gigas: Nature's Friend

: [NEW] Khun Phaen: Phantom Thief

- Boxes

: [NEW] Marching Band Set –Mount and Decoration

: [NEW] Nature's Friend Package

: [NEW] Phantom Thief Package

"Gigas becomes a friendly treant in the all-new Nature's Friend skin! Obtainable through the Nature's Friend package with a set of enhancement stones."

"Following up is Khun Phaen as he treads through the night in his Phantom Thief getup! Obtainable through Khun Phaen's Phantom Thief package".

- End of 'Heart of Fisherman Event 2022' Phase 2

: Removed event shop – Fisherman Acong

"Fisherman Acong now travels out of town searching for new fish to catch! He will make his return at the next fishing festival with more goodies in store!"

- Freedom Park 2022 Event

: Additional exchange rewards

: Jessica, Washington, and Rin Skill Books added to exchange

"As we continue our battle against the baddies of Freedom Park, Sol has stocked up on supplies that can bolster your mercenaries' lineup.

Skill books are now available for exchange! Head on over to Freedom Park gate and select the Event shop for more details."

- Pre-loaded July AO Day 2022

- Mercenary Skins

: Adjusted model sizes for Quila's Mercenary Skins

: Added sounds to Sylvie: Military Skin

- Completing Quests

: Fixed an issue where players must select 'Complete' 2 times

: Players can now instantly complete the quest

- Magic/Skills Tab

: Now shows 'not learned skills' for any character

: Shows as a greyed out text

: Changed to 'Magic/Skill'

- Map

: Can now adjust the opacity of the Map

- AOA

: The following have been added to AOA's mercenary pool:

: Spartacus

: Tania

: Ninetails