Beasts' Banquet Hall - Event Guide





A shady gathering of beasts? A possible plot to terrorize neighboring lands? Goddess Lea cannot stand idly by and let this happen.

The Beasts Banquet Hall is home to plenty of demonic creatures that drop treasures. However, what does Goddess Lea have in store for all Atlantians?



[Getting Started]

Goddess Lea is an NPC Merchant located in Rome Plaza. You can obtain a key by exchanging it with 5x Atlas Ore!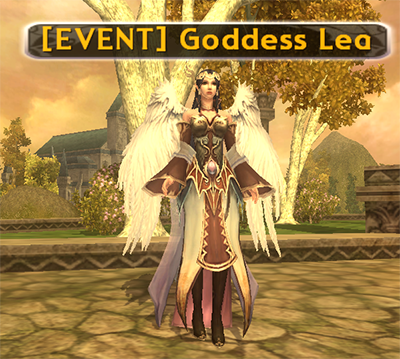 ...or through the event's Hourly Giveaway! (Located in your in-game Mailbox)

1st Hour: [Event] Beasts' Banquet Hall Ticket 1x

2nd Hour: Beasts' Valuables 10x

3rd Hour: [Event] Beasts' Banquet Hall Ticket 1x
[Dungeon]

Location: Cretan Labyrinth, Southern Europe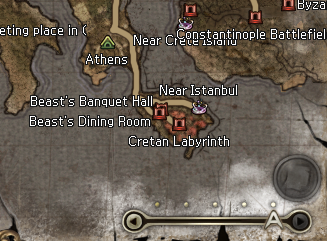 Beasts Banquet Hall is available in the event teleport for a limited time! Click the icon and select Beasts Banquet Hall to be teleported to the dungeons entrance.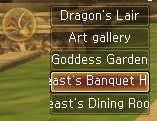 There are two Dungeons: Beasts Banquet Hall and Beasts Dining Room.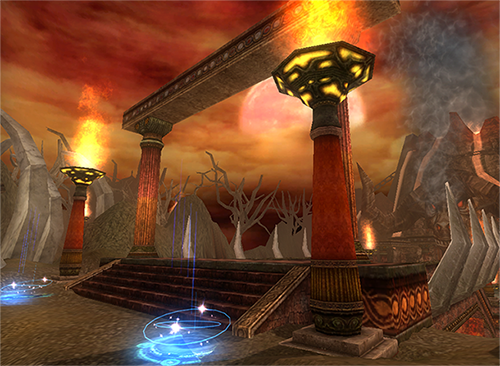 The Banquet Hall is inhabited by a plethora of creatures, however, the Dining Room is teeming with even stronger beasts!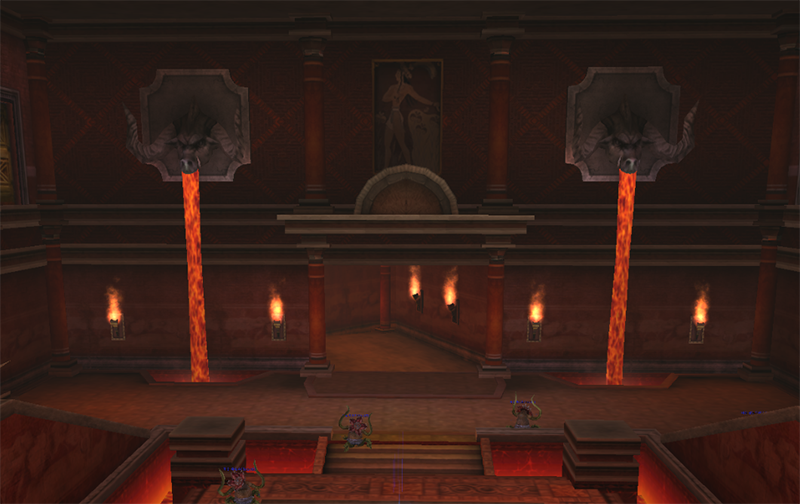 The Dining Room can be entered through the [EVENT] Beasts Dining Room Ticket however you can obtain its entrance key as a drop from the Banquet Hall.



[Rewards]

Gather enough Beasts Valuables and other drops and you can exchange for any of the rewards from Goddess Leas event shop!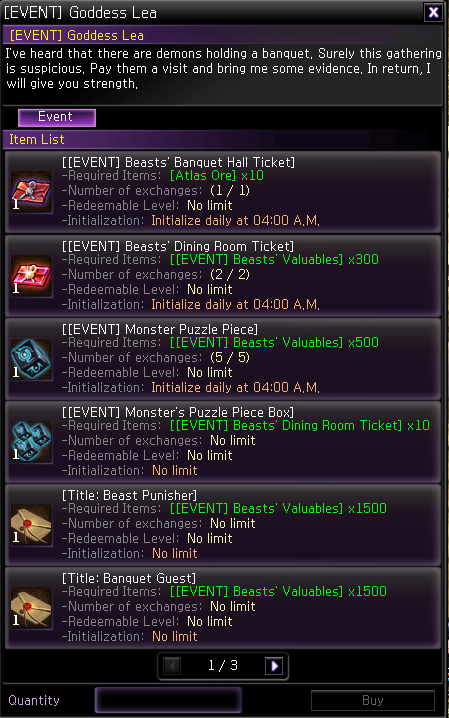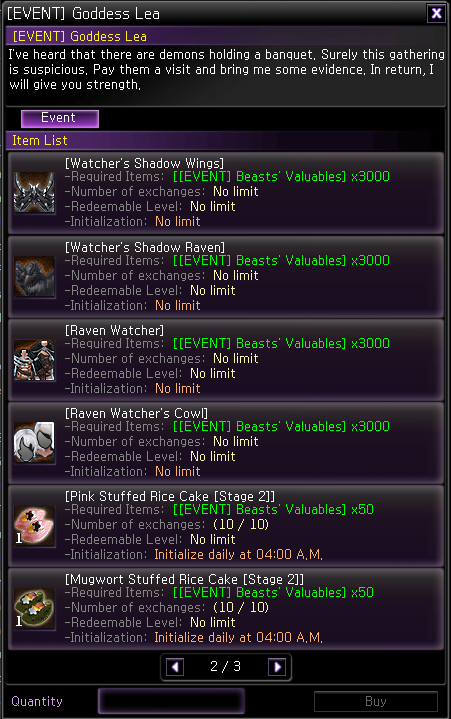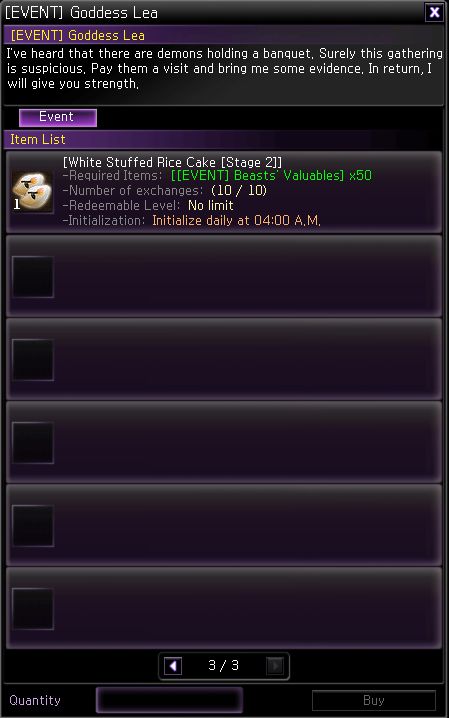 Event Duration: until October first maintenance



An opportunity to foil the demonic beasts' plans, now is the time to strike!

Good luck Atlantians!



~ Atlantica VALOFE Team