September 17, 2020 Patch Notes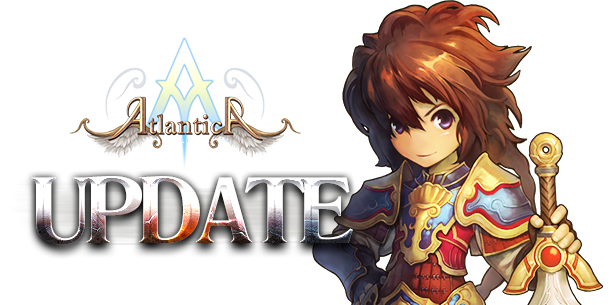 Greetings Atlantians!

Here comes the new update content breakdown for September 17, 2020!

Today's patch features a few additions to the Twisted Bran event experience and a tweak to the Warring Dynasty dungeon reward system.

We'll also be featuring a new cosmetic through the item mall that's sure to awaken your inner culinary skills!

Please refer to the details below:

■Update Details

- Server Refresh

- Warring Dynasty Dungeon

: Modified Completion Rewards

"The new tweak allows players to acquire 1 box depending on the number of bosses slain within the dungeon (maximum of 3) other than getting rewarded only 1 box after the entire dungeon has been completed."

- New Title

: With Icon

"Now I wonder how you can get this new title? * stares * Surely it's not from some spooky, scary, castle event?"

- Added New Costumes

: Chef's Hat

: Chef's Uniform

: Master Chef's Hat

: Master Chef's Uniform

"That's right! Chef costumes are now available on the item mall! Ready to cook up a storm? Obtain the fancy new chef costumes and stir fry your enemies into submission!"



■Event

- Added New Rewards

: New Title

- Added New Event Quest

: Daily Quest

"Sorel Andersen returns to Rome to report to you of his findings in the Twisted Castle. See what he's got to share."



■Item Mall

- New Autumn Random Box

: Contains New Chef Costumes

"Aside from the fancy Chef Costumes, we've also included some returning items as part of the chef's special treat! Check out our Item Mall for more information."

- Modified Box Contents

: Noble Costume Random Box

: Space Costume Random Box



■Fixes

- Bow Main PvP Damage returned to previous state.

- Blessing License 7 Days is now available in Market.

- Twisted Bran Castle Bosses will now re-spawn after 10 minutes.