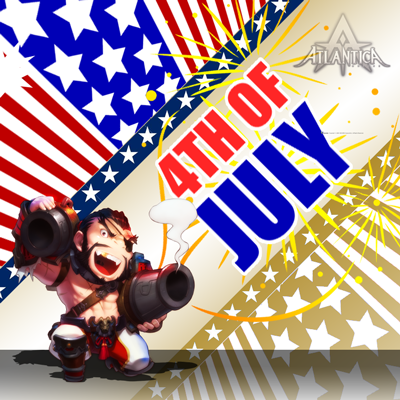 Happy 4th of July, Atlantians!
Celebrate with us today and enjoy freebies and bonuses today!
Starting at July 4 ,00:01 PDT,

Enjoy 3x Hunting and Crafting EXP, +30% Attack and Defense bonuses.

.

And get a free Stars and Stripes Decoration and home decoration as you log-in to the game!
Good luck and have a great day, Atlantians!