Intense! Thanksgiving 2022



Thanksgiving is a celebration to be thankful to all the blessings received this year. For Chang An, it is a festival of getting a good sweat and be rewarded for your patience and efforts!

Introducing the "Intense! Training Camp" ! Spar with fellow trainees and wooden dummies and hone your skills! Rack up EXP and much more!

Event Duration

From the time of the update - December 08, 2022 (PST)

Getting Started

1. You must need an Intense! Training Card to enter the dungeon

2. 1 Training Card will give you 10 minutes to stay in the dungeon

3. Can obtain Intense! Training Card through the Hourly Login



Hourly Login

Receive rewards as you play throughout the hours!





Intense! Training Camp

Teleport to the entrance by selecting the Intense! Training Camp at the events teleport section.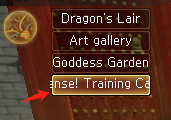 In here you will encounter trainees and target dummies. A quick battle wth your gym mates can help you grow in to an absolute fighter!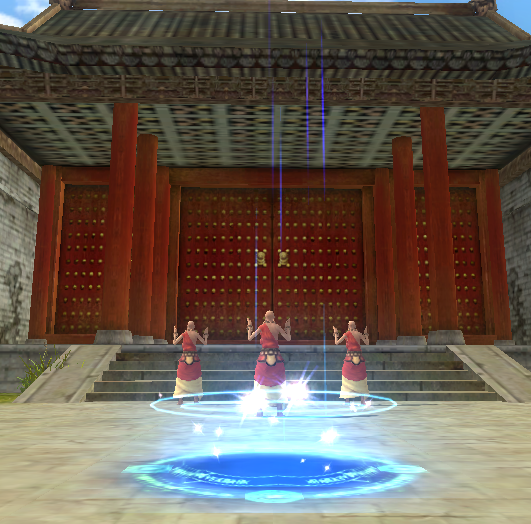 Truly Intense!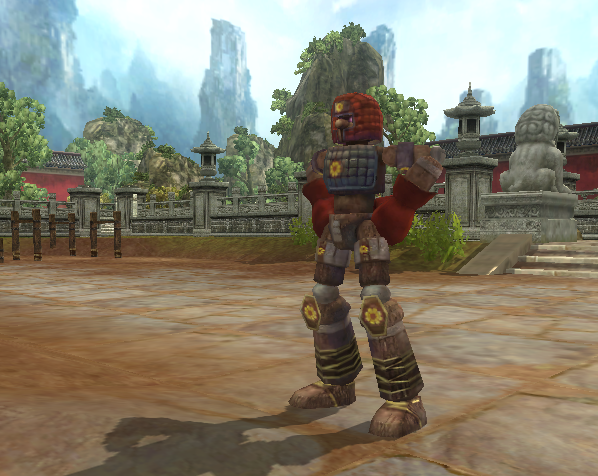 Bingo Event

Receive the Intense! Bingo Token and try your luck!




Mechanics

1. Select the Bingo Token to open the Bingo Menu

2. You will be given a task before you can redeem the Bingo

3. Redeem to get an Intense! Bingo Mission Reward!

4. Complete the Bingo for more rewards!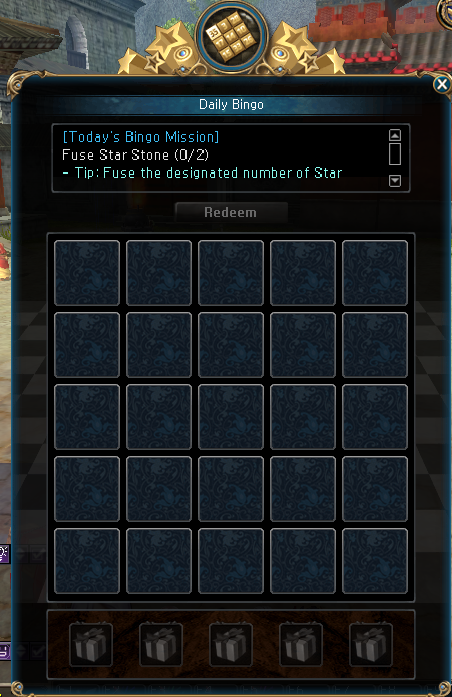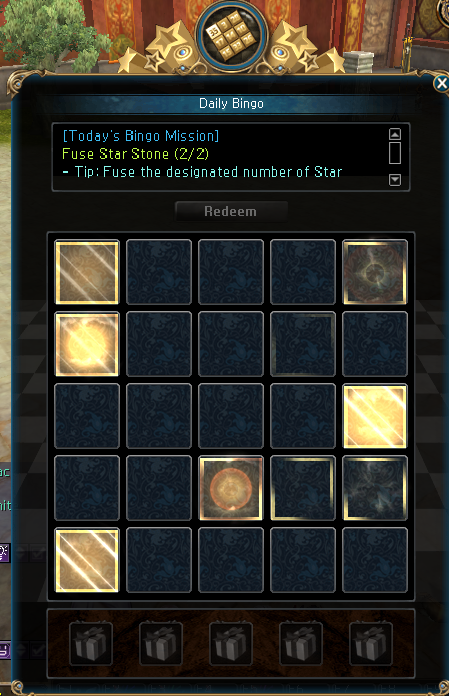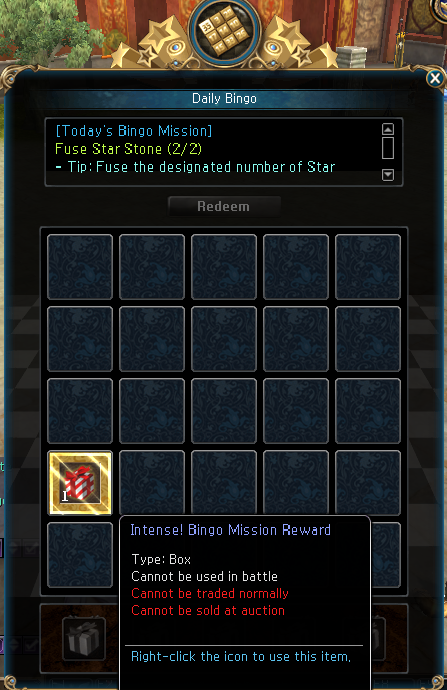 Fishing Event

You can collect more event tokens and other items through Fishing! All you need is a Turkey Bait to get started!





Thanksgiving Shop

Head to Rome Plaza where you'll find Goddess Lea and Thanksgiving Native Ame. Talk to them to gain access to our Thanksgiving limited event shop!



Shop Contents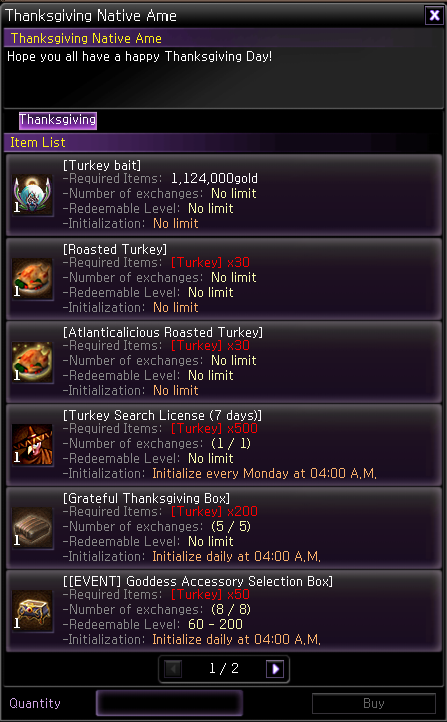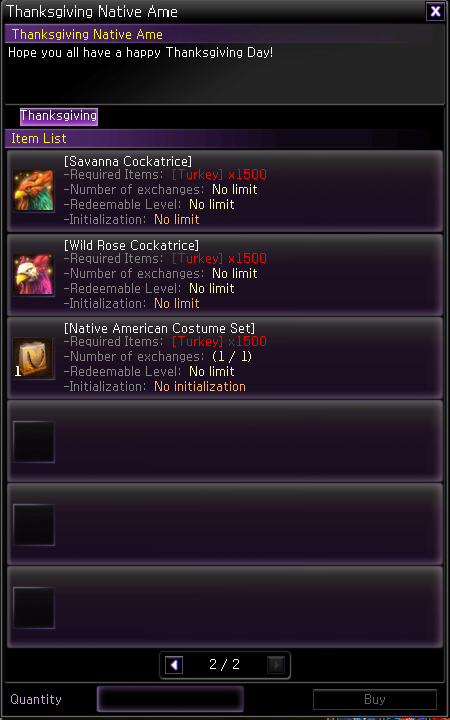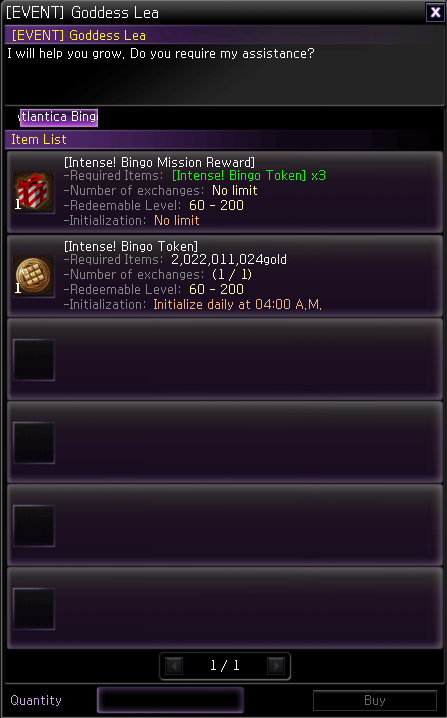 Work up a sweat (...or take part in a delicious feast!) and win awesome prizes this Thanksgiving 2022!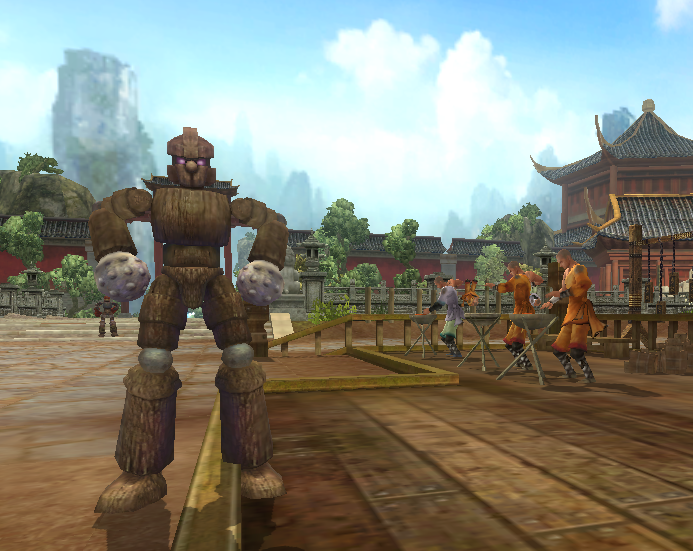 ~ Atlantica VALOFE Team